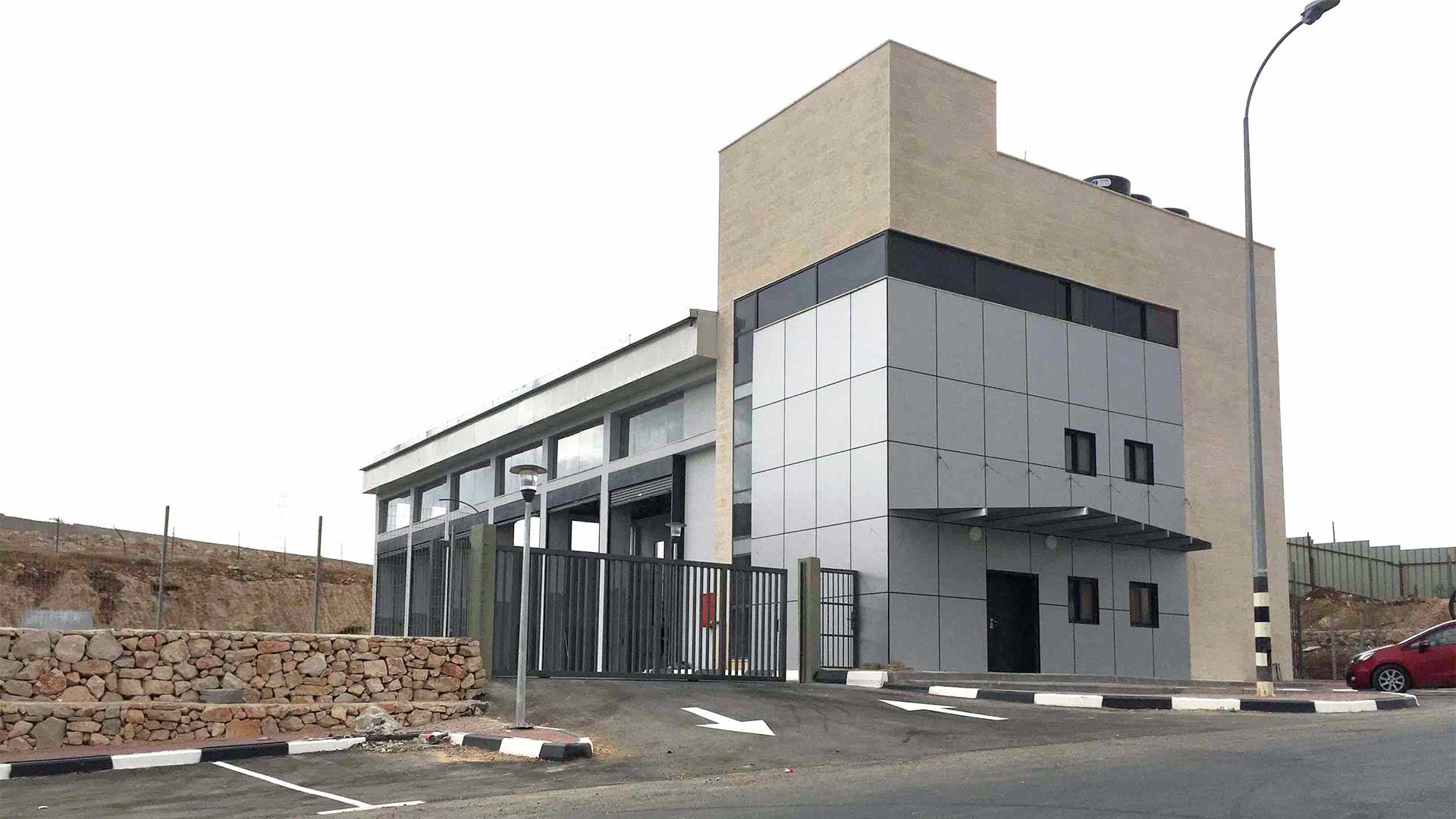 Sol­id Waste Man­age­ment (SWM) was a chal­leng­ing issue fac­ing Beth­le­hem Gov­er­norate. It con­tributed to many pol­lu­tion prob­lems in spite of grad­ual improve­ment. There are some seri­ous short­falls in SWM in which are poten­tial­ly caus­ing a sig­nif­i­cant impact on the envi­ron­ment and pub­lic health. Wide improve­ments were urgent­ly need­ed to the sol­id waste man­age­ment system.
The project con­sist­ed of two components:
The first was the prepa­ra­tion of a sol­id waste mas­ter plan for serv­ing the Beth­le­hem Gov­er­norate up to 2034. Focus group dis­cus­sions, sur­veys for house­hold res­i­dents' and SWM pro­gram oper­a­tors, on-site waste char­ac­ter­i­za­tions and field inves­ti­ga­tions, were con­duct­ed. Per capi­ta waste gen­er­a­tion rates var­ied between dif­fer­ent local­i­ties with a mean val­ue of 0.74 kg /person/day. Aver­age per­cent­age of waste was organ­ic (40.9% by weight), sug­gest­ing a strong resource recov­ery poten­tial in terms of ani­mal feed or com­post. Recy­clable waste (plas­tic, paper and card, glass and met­als) made up 40% by weight of the waste com­po­si­tion sug­gest­ing an incen­tive to intro­duce source sep­a­ra­tion. Most local­i­ties (91.4%) in Beth­le­hem Gov­er­norate have a sol­id waste col­lec­tion service.
Dif­fer­ent options for improv­ing the effi­cien­cy of the exist­ing SW rout­ing sys­tem in Beth­le­hem have been stud­ied, and the opti­mum one has been rec­om­mend­ed. The core change to waste col­lec­tion is a pro­posed new sys­tem to be imple­ment­ed in 18 waste catch­ment areas. Effi­cient rout­ing of sol­id waste col­lec­tion vehi­cles has been designed which will decrease costs by reduc­ing the dis­tances to be trav­elled, labor­ers expend­ed for col­lec­tion and the num­ber of col­lec­tion vehi­cles. Forty eight dump­ing sites have been sur­veyed in Beth­le­hem gov­er­norate and detailed rec­om­men­da­tions for their reha­bil­i­ta­tion and con­trol have been pre­sent­ed a detailed finan­cial analy­sis of two sce­nar­ios to have a trans­fer sta­tion (TS) or not in Beth­le­hem gov­er­norate has been inves­ti­gat­ed. The analy­sis shows that the mean direct and in-direct oper­at­ing costs for the col­lec­tion and trans­port­ing of one ton from Beth­le­hem gov­er­norate to Al Menya land­fill with a Trans­fer sta­tion will be at a high­er cost. So, the final deci­sion was not to estab­lish a TS, and re-eval­u­at­ing the need for it every 5 years.
The Mas­ter Plan rec­om­mend­ed that the sol­id waste col­lec­tion sys­tem for Beth­le­hem gov­er­norate should include con­struc­tion and demo­li­tion waste in addi­tion to the plan­ning and con­struc­tion of a san­i­tary land­fill for these wastes. In order to reach a sus­tain­able sit­u­a­tion of SWM at Beth­le­hem gov­er­norate, dif­fer­ent issues should be enhanced such as exper­tise, fund­ing, pub­lic aware­ness and facil­i­ties and equip­ment that are cur­rent­ly lack­ing or inap­pro­pri­ate. SW recy­cling should be con­sid­ered as an impor­tant option and a pri­or­i­ty to reduce degra­da­tion of the environment.
The sec­ond com­po­nent involved the pro­cure­ment of sol­id waste con­tain­ers, waste col­lec­tion equip­ment and build­ing of a cen­tral main­te­nance station.
Com­pre­hen­sive sur­veys in Beth­le­hem local­i­ties exposed the real needs of the dif­fer­ent types of con­tain­ers which includes steel and plas­tic waste con­tain­ers, wood­en dust bins for touris­tic areas, steel mesh bas­ket con­tain­ers for sol­id card­board waste sep­a­ra­tion at source, plas­tic con­tain­ers for butch­ers' waste sep­a­ra­tion at source and plas­tic con­tain­er for com­post at house­hold lev­el. Sol­id Waste Con­tain­ers was award­ed to Al Marah Com­pa­ny for Indus­try and Trad­ing with a Total Price of $400,234.
Sur­veys also exposed the need for the pro­cure­ment of sol­id waste vehi­cles includ­ing com­pactors, large street sweep­er trucks, mini street sweep­ers, a skid steer loader, a mini-tip­per truck, a roll-on-roll off truck and a vac­u­um clean­er for street litter.
The bulk of the heavy equipped was sup­plied by Al Ass­bah Com­pa­ny for Heavy Equip­ment (VOLVO).
Oth­er sup­pli­ers includ­ed BOW Equip­ment Co, Pales­tin­ian Trac­tor & Equip­ment Co (CATERPILLAR), Lot 3
The sur­veys found that the Joint Ser­vices Coun­cil for Sol­id Waste Man­age­ment is in dire need of a cen­tral main­te­nance work­shop, ful­ly equipped with tools and machin­ery. The Con­struc­tion of the Cen­tral Main­te­nance Sta­tion and Admin­is­tra­tion build­ing was con­struct­ed by Al Helo Contracting.
A pub­lic aware­ness cam­paign has been imple­ment­ed dur­ing this Project. Four cen­tral work­shops under the title "Towards a clean and beau­ti­ful envi­ron­ment in Beth­le­hem" that tar­get­ed relat­ed groups and indi­vid­u­als in Beth­le­hem gov­er­norate have been con­duct­ed. Work­shops eval­u­a­tion ranged from excel­lent to very good. At the end of the project, also 10 the­atri­cal aware­ness plays were made in schools tar­get­ing all mal­prac­tices and encour­ag­ing good prac­tices con­duct­ed by Al-Hara The­atre in coop­er­a­tion with Al-Asbah Com­pa­ny – Vol­vo Dealer.